Desireé Gallagher, Psy.D.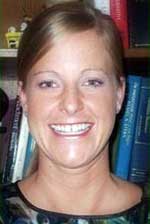 Mindfulness is a practice that focuses on building awareness of the present by utilizing various senses and building self-soothing techniques. A primary goal is to increase awareness of thoughts, behaviors, and body sensations. Mindfulness has a basis in meditation and has been used in the treatment of emotional difficulties with adults for a long period. Stressors and suffering are inevitable. Mindfulness demonstrates techniques to cope with life's challenges.
Recently, research has focused on establishing an effective treatment of mindfulness for children and adolescents. Mindfulness skills have been demonstrated to be effective at decreasing anxiety and stress in school-aged children. There is increasing evidence that mindfulness-based therapy can decrease impulsivity and hyperactivity and increase attention and self-esteem.
Mindfulness-based group uses activities and stories which are a focus of teaching and practicing the skills. Research demonstrates that children taught mindfulness-based skills show reductions in emotional and behavioral problems and improved academic functioning. Goals include building awareness of thoughts, feelings, and sensations. A mindfulness-based group of 12 weekly sessions for ages 8-12 will be available during the Spring and Summer 2013. Call Dr. Gallagher at 713-621-9515 or email This email address is being protected from spambots. You need JavaScript enabled to view it. to reserve a space. Dr. Gallagher is a Child Psychologist at the Tarnow Center and sees patients in Houston and Sugar Land.