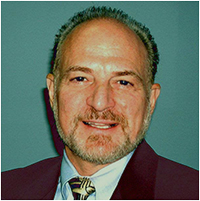 Please join me in welcoming Dr. Katie O'Brien to the Tarnow Center.
A Board Eligible Neuropsychologist, Dr. O'Brien adds another dimension that rounds out our team. Neuropsychologists are a unique group of meticulous scientific testers, who are capable of defining specific areas in the brain that are malfunctioning. Dr. O'Brien possesses the added uniqueness of her pragmatic approach. She can move quickly from the academic data to what that really means for the person in their life. She is totally comfortable in the Self-Management model defining the skills necessary for individuals to be successful.
But what makes Dr. O'Brien very special is her ability to carry out treatment plans. While most Neuropsychologists are just testers, she creates detailed, problem-focused reports about what is needed and then goes about showing the patient how to change. She has the experience and skills to be especially helpful to patients with Neuroatypical development. She is also a gifted coach to assist adults with ADHD define the steps for implanting change. Her warm, humorous style makes it a pleasure to work with her.
With Dr. O'Brien's experience in Neuropsychological Testing, we will be able to accurately define current Mental Status and develop the appropriate treatment plan going forward ¾ whether the problem is ADHD that is making the aging process more complicated or actual early stages of Dementia. In conjunction with a very skilled Neuroradiologist at Green Imaging, we will also conduct and analyze QEEG's to see if brain circuits can be improved, or whether medications are needed. This combination of interventions will add greatly to our diagnostic acumen.
The Tarnow Center for Self-Management is now the "Brain Center" I have always dreamed of having. Our mix of personnel and methods to treat patients throughout the entire life cycle, including how to cope with concerns of developing adult onset of ADHD and/or Dementia, is the most comprehensive in Houston, and perhaps the state of Texas.
Dr. Jay D. Tarnow