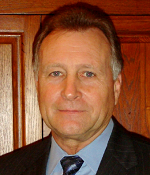 Two weeks ago Dr. Swatzyna presented his latest research at the World Psychiatric Association XVII World Congress of Psychiatry in Berlin, Germany where over 10,300 doctors were in attendance. Dr. Ron joined three other experts to host a discussion called "The Integration of Resting State EEG in Psychiatric Clinical Practice: Past, Present, and Future Development." During this conference, Dr. Ron discussed the insights that EEGs have provided over the last 14 years treating children with autism.
Since Dr. Ron joined the Tarnow Center, it has been his goal to bring EEGs back into psychiatry. Unknown to many, Hanz Berger, who developed the electroencephalogram in 1925, was actually a psychiatrist. However, over the years EEG has been underutilized in psychiatry and more commonly associated with the field of neurology. Dr. Tarnow and Dr. Ron have worked had to show its ability to help guide medication selection and avoid medications that would have terrible side effects for their patients.
Since 2014, Dr. Ron has published 12 peer-reviewed papers with the help of Dr. Tarnow, his research assistants, and other collaborating colleagues. His current paper "EEG for Children with Autism Spectrum Disorder: Evidential Considerations for Routine Screening" was just accepted by the BMC Neurology Journal.
Recently, Dr. Ron has been collaborating with Dr. Grossi in Lake Como, Italy on a paper titled: "Diagnosis of Autism through EEG Processed by Advanced Computational Algorithms: A Pilot Study." Together they seek to create new ways to treat and diagnose children with autism. This study works in the field of artificial intelligence, aimed at discovering and experimenting with new mathematical models and algorithms for diagnosis. They are very excited about the preliminary results and last week they submitted an abstract to a conference in 2018.
Dr. Ron is determined to change the current psychiatric practice guidelines to support EEGs for children with autism prior to medication. Interested in learning more about the research our clincians are participating in? Check out the published articles rack in the lobby.