Ron J. Swatzyna, Ph.D., L.C.S.W.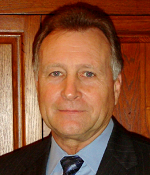 Counselor
Ron Swatzyna, Ph.D., L.C.S.W., is a psychotherapist for the Tarnow Center for Self-Management and is a Clinically Certified Forensic Counselor and Certified Anger Resolution Therapist. He received his Doctorate of Philosophy in Social Work (2004) and his Masters of Science in Social Work (1997) from The University of Texas Arlington, his Bachelor of Science in Liberal Arts from The University of the State of New York and his Associate in Applied Science in Marine Technology from Highline Community College.
Dr. Swatzyna started his career as a biofeedback therapist for Productive Rehabilitative Institute in Dallas for Ergonomics (PRIDE), training chronic pain patients in self-management techniques and is now the President of the Biofeedback Society of Texas. The next four years he worked primarily with adolescents in an inpatient psychiatric hospital (Millwood Hospital) in Arlington, Texas, specializing in adolescent disruptive behavior. The last two years he held the positions of Director of Social Services and Clinical Director of Outpatient Services treating adult psychiatric and chemically dependent patients.
Dr. Swatzyna recently presented his research at two international conferences: adolescent psychopathology (London, England) and women's health (Copenhagen, Denmark). His publications include a chapter on disaster mental health, a chapter on international health education, his master's thesis on the treatment of Post-Traumatic Stress Disorder (PTSD) and his doctorate dissertation on the impact of war on women. Additionally, Dr. Swatzyna has guest lectured for the University of Texas at Arlington in, neurophysiology/endocrinology, trauma courses, research, and continuing education in disaster and trauma recovery at. Lastly, Dr. Swatzyna is a Captain in the Air Force Reserves, a veteran who served in Vietnam and Desert Shield/Storm and retired in 2003 as a professional firefighter/EMT.
Articles:
Video Gaming and the Brain