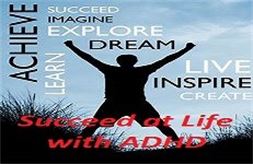 We are pleased to announce that clinicians from the Tarnow Center will be speaking at the ADDA-SR 30th Annual Conference "Succeed at Life with ADHD". The following clinicians will be presenting: Dr. Jay Tarnow, Dr. Sophia Havasy, Dr. Julie Jones, Dr. Ron Swatzyna, and Caitlin Bailey.
The conference will be held Saturday, February 17th from 7:30 am - 4:45 pm at the Monarch School in Houston, Texas.
This conference is designed to address diagnostic and evaluation tools, provide current treatment information, teach behavior management techniques for home and classroom, present effective teaching techniques, train families to advocate, teach coping and compensating skills to adults and promote a positive attitude regarding this disorder and classroom strategies.
For more information, click here.