Group Therapy for Girls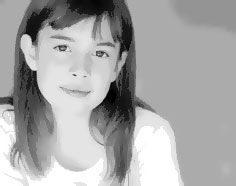 Group therapy can be an excellent resource for girls of all ages, but especially for those in middle and high school. Developmentally, this is a very critical time for adolescents to develop and use social skills and learn good decision-making skills. Unfortunately, sometimes other factors hinder this development and make their social lives more stressful than fun. Drama and finding who your true friends are can be hurdles many girls face these days, and group therapy can be a great way to work through many of these issues and gain social support from same-aged peers.

Multiple groups are running at The Tarnow Center for boys and girls of all ages. The following groups are led by Dr. Teresa A. Scott, a Clinical Psychologist who specializes in children and adolescents.
Fifth and Sixth Grade Girls' Group:
This group consists of girls that are high functioning and bright but have difficulties in making and keeping friends at times. Reasons for this vary, but are often due to impulsivity and inattention symptoms and/or not reading social cues well. Goals for this group include identifying what makes a true friend and how to be one, reading social cues, listening, improving self-management skills and frustration tolerance, and overall social skills (e.g., bossiness, how to react in certain situations, bullying).
Seventh and Eighth Grade Girls' Group:
This group will focus on the issues surrounding being in middle school. This includes managing the academic load and organizing time/work, dealing with the social pressures associated with being a middle school girl (e.g., fitting in, peer pressure), maturation issues, and family relationships. Developing friendships and peer support are keys in this group, as well as preparing them for the various aspects of high school.
Ninth and Tenth Grade Girls' Group: The early high school group is a process group that is focused on social skills and support. The adolescents in this group have had struggles with friendships and fitting in with their peers. Goals of this group include improving their self-control and decision-making skills, providing support so that one can speak freely without judgment, peer accountability, and lowering social anxiety and impulsivity.
Elementary School-Aged Girls' Groups:
These groups are formed as the need arises, and the focuses of the groups are tailored to fit the needs of the group members. For example, if multiple girls in the first and second grades need a group to focus on school and social anxiety, one will be formed to meet that need. Please call to inquire about these groups and if your child could benefit from them.
Please contact Dr. Teresa Scott at 713-621-9515 if you feel your child may benefit from group therapy. Groups are held one time per week for 45-50 minutes.