Looking Forward
By Linda Narun, M.A., CCC-SLP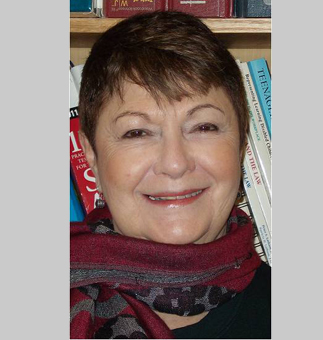 It has been a privilege to serve the Houston community as a member of the Tarnow Team. We have embraced the concept of teaching the whole child rather than one aspect of his/her difficulty.
With the experience gained over the years, I have developed a better perspective on the life cycle of our students. With the support of their families and the interventions we have provided, most of them have done very well socially, emotionally and educationally. The students have helped me to grow wiser and therefore, provided me with the tools to be a knowledgeable therapist. I have watched the fields of language and learning change and develop over the years. At the turn of the century (the 21st century) we were the first to embrace the concept of neuroplasticity and the ability of the brain to change throughout the life span. We embraced these concepts to provide cutting edge interventions in spite of the skepticism and criticism of the community. Over the last 15 years, for better or worse, the concept of brain plasticity is being used by many practitioners. The consumer now has to be discerning about treatment and always ask about the underlying science.
We are fortunate to have a truly multidisciplinary team to evaluate and treat children and adults. My role at the center is (1) evaluating and treating language and developmental disorders in preschool children (2) evaluating and treating students of all ages for learning differences and ADHD. "Sixty is the new forty." Therefore, we are truly treating students of all ages, as many of our more senior adults are returning to school and starting second and third careers. All students benefit from "learning to learn" and developing better self-management skills. Treatment plans can include (a) one-on-one educational and self-management therapy (b) group therapy (c) computer generated programs that use neuroplasticity to make changes in learning brain (d) school interventions (e) parent and family support in managing children who face various challenges.
In preparing this short update about my role at the Tarnow Center, I looked at the Newsletters that we have published over the years. It was gratifying to see how our basic philosophy of treating the whole child in his/her environment has not changed; however, we have constantly modified the way these goals have been achieved by keeping up with current research and thinking.
I look forward to many more years with the Tarnow Team.