Loss is indelibly intertwined with the human experience. We all suffer the death of loved ones sooner or later. These losses can be devastating, often shaking our understanding of reality and our attitudes towards life. Human deaths are only one of many kinds of losses that we experience. We grieve the loss of romantic relationships and friendships. We grieve the death of our pets. We grieve financial or career opportunities that slip by. During the pandemic, we have all experienced untold losses. The death of a close friend or family member, the closure of a beloved local restaurant, dramatic shifts in our capacities to connect to one another – everyone across the globe carries the emotional weight of these losses every day.
The American social contract largely ignores these losses. A death-phobic society such as ours makes little space for grief. Most places of business allow up to 3 days of bereavement leave, if that, and there is little to no acknowledgment of the impact of the many other kinds of losses we grieve. Societal standards dictate that we return to normal, productive functioning as quickly as possible and that we keep our emotions to ourselves. For so many of us, our schools and workplaces communicate implicitly, and sometimes explicitly, "It's not okay to not be okay. Keep it together." Many of us ignore or repress our grief reactions to satisfy this cultural mandate. Human beings are incredibly resilient creatures. We can bottle such emotions for a long time and do what is asked of us. In the long term, however, the consequences of grief avoidance can be dire. Anxiety, irritability, anger, depression, and burnout can all arise when we ignore our grief. We can feel disconnected from ourselves. We can feel lost and empty.
I consider it an honor and a privilege to guide my clients through their grief journey. I begin by normalizing your experience. Grief symptoms vary tremendously. Everyone's process is unique, and we will work together to build an awareness of the breadth of your grief and how it's manifesting in your life, all within the context of your individual identities and cultural milieu. We will then dedicate our sessions to sitting with these challenging emotions together. Patients often ask me how to make grief "go away" or how to make it easier. There's no quick fix. There's no radical solution. The way out is through. The grief journey is never "over," but when we allow ourselves to feel and experience our grief, the intensity lessens greatly over time. We will also discuss how you can spend time with your grief outside of sessions and how you can set these feelings aside when you need to resume activities of daily living. This part of the process is called Loss-Oriented Coping.
An equally important part of the grief process is Restoration-Oriented Coping. I mentioned earlier that losses can shift our understanding of reality and our place in it. Questions like "What do I do now? Who am I without my spouse? Who will I go to for support now that my parent is gone?" wrack the brains of the bereaved. While scary, these questions often lead to enriching, meaningful growth in my patients. I will support you in finding a new normal and embracing change in your life and your identity. Over time, our work together will shift organically towards a Restoration-Oriented Coping focus.
If this approach sounds like a good fit and you are interested in working with me as your grief therapist, please contact the Tarnow Center. I would be glad to walk alongside you in your grief journey.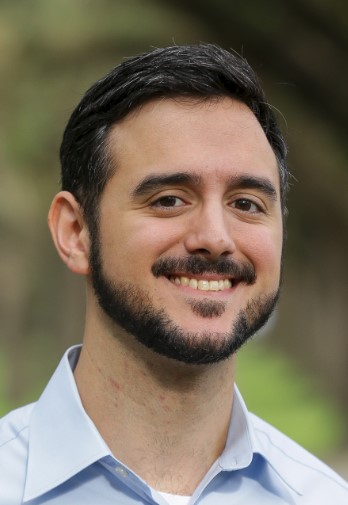 John Adams, PhD, Post Doc Candidate
Dr Adams has earned his Doctorate in Counseling Psychology from Colorado State University, and he received his Bachelor of Science in Psychology from Texas Christian University. Dr. Adams has provided clinical services in a wide range of milieus, including community mental health clinics, juvenile correctional facilities, and university counseling centers. As both a therapist and assessor, he has worked with clients across the lifespan, with diverse racial, cultural, religious, ability, sexuality, and gender identities. Dr. Adams prioritizes understanding the client's specific lived experience of their identities, family systems, relationships, and work/academic life. Through this understanding, Dr. Adams seeks to form a collaborative relationship with the client to pursue an effective, personalized treatment plan. He integrates skills-based therapies such as CBT, DBT, and ACT as well at attachment-based approaches like Interpersonal Process Therapy. As the client gains skills for coping with symptoms of mental health difficulties, Dr. Adams guides the client through long-term processing and healing from trauma.
Dr. Adams provides individual therapy, couples therapy, and group therapy. He is particularly passionate about grief, death, and dying; relationship struggles and attachment issues; existential therapy; and men's issues, including emotion awareness and toxic masculinity.